PinUps by Gracie are handmade in Canada, double-sided & reversible, with more than 5 ways to wear. Plus the KMK Signature Stacking Technique prevents slippage. All this with just 2 simple knots. It's easy and it works.
Testimonials
I am obsessed with these pinup headbands by @gracieklutz I actually wear them a lot more than I thought. They are also super cute...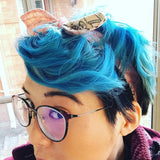 Loving my new @gracieklutz banadana!! There is actual witchcraft sewn into these things, I swear - I haven't had to adjust or re-tie this amazing beautiful headband once today.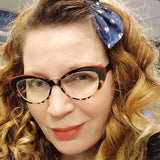 Seriously cute headband that HASN'T SLIPPED. I love surprises-especially the cute cat kind that can deal with wonky curls.